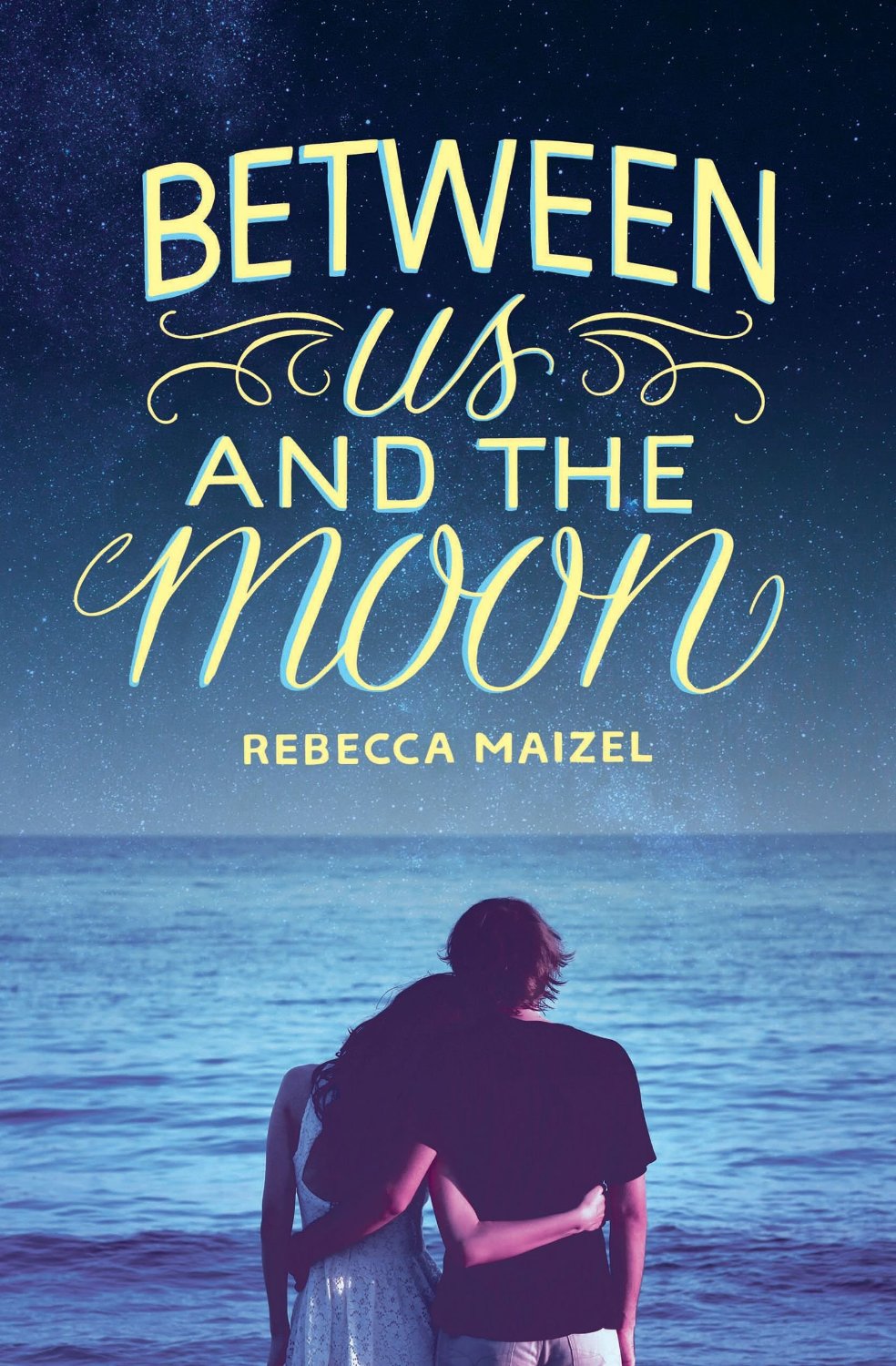 "You watch the world.  I'm not sure you even live in it." Fifteen-year-old Sarah's boyfriend has just dumped her with these words, and she's determined to prove him wrong.  Unfortunately, living in the world is difficult when people don't like you.  To get around that, Sarah creates The Scarlett Experiment:  dress, talk, and act like her more popular older sister, Scarlett, to make friends and attract guys.  When she meets a hot, older boy on the beach, he believes her when she says she's eighteen.  She doesn't expect to see him again, so what does one little lie matter?  But they meet again and again, and the more time they spend together, the more important her "little" lie becomes.
Between Us and the Moon is a coming-of-age novel about respect, honesty, and integrity.  Girls who aren't inclined to play with make-up or flirt with boys will identify with Sarah's struggles to be more than just a science nerd – without having to scrap the science.  Sarah is believably awkward and immensely flawed, making her a complex character with an interesting arc.  While the tone can be a little heavy on the angst and it's clear that some of Sarah's choices are poorly thought out, many teens will find the story bittersweet and heart-wrenching.  The audio read by Luci Christian is distinctly voiced, with a clear connection to the characters' emotions in the reading.  Readers who are genuinely comfortable in their own skins may not understand Sarah's choices, but the rest of us will identify with the feelings that led to those decisions.
We love helping people find books, movies, and more.
Tell us about your preferences, and our librarians will create a list of titles selected specifically for you.