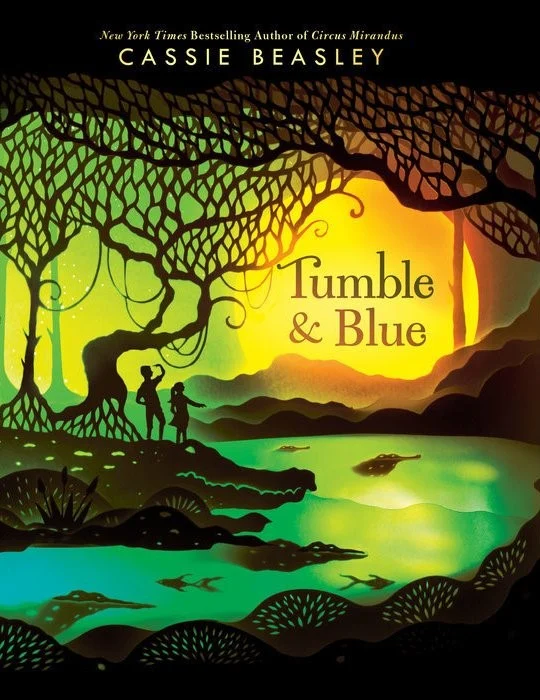 Blue Montgomery is cursed; no matter how hard he tries, he'll always lose. Spending the hot, Georgia summer at his Grandma Eve's house with a slew of other cursed family members, Blue begins to resign himself to a lifetime of inevitable failure. Then he meets Tumble Wilson. Tumble doesn't believe in curses or fate: only everyday acts of heroism. Together, she and Blue set out to find Munch, the centuries' old golden alligator responsible for the Montgomery curse, and reverse the family's fate.
Tumble & Blue is a rollicking summer adventure sprinkled with just enough myth to keep its plot fresh and interesting. With a colorful cast (Blue's Grandma Eve shines especially bright) and compelling central dilemma, Cassie Beasley crafts a world well-worth wading into. Although magic lies beneath the surface of this story, Tumble and Blue's adventures are, in the end, most enjoyable because of their roots in reality. These protagonists' struggles with fear and failure (and often fear of failure) will feel familiar to most readers, and Beasley does an excellent job of putting faith in her young readers' ability to understand the complexities of love, friendship, and above all else, trying one's hardest against insurmountable odds.
We love helping people find books, movies, and more.
Tell us about your preferences, and our librarians will create a list of titles selected specifically for you.