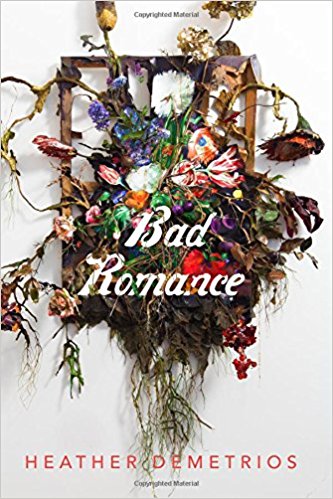 Grace's home life is far from perfect. With a controlling step-father and a mom with undiagnosed OCD, Grace has a lot to overcome. Enter Gavin: dreamy, a musician, and a little misunderstood. He is everything Grace could want in a boy. When Gavin suddenly seems to have a soft spot for Grace, she cannot believe her luck; he seems like one good thing in her otherwise complicated life. The relationship seems great at first, but as time goes by, Gavin gets a little bit more controlling and a little bit more possessive. This once prefect relationship turns into a nightmare that Grace can't seem to escape.
This title is loosely based on author Demetrios' own abusive relationship, and as such, provides a realistic and convincing portrayal of how difficult it can be for someone in an abusive relationship to leave it. Similarly, the book excels at illustrating how a healthy relationship can deteriorate into an unhealthy one. "I love you so much" can quickly turn into, "I love you so much no one else can talk to you". This book does have mature themes, like abuse, suicide, and sexual content – which are covered well – making it a great selection for high schoolers.
We love helping people find books, movies, and more.
Tell us about your preferences, and our librarians will create a list of titles selected specifically for you.