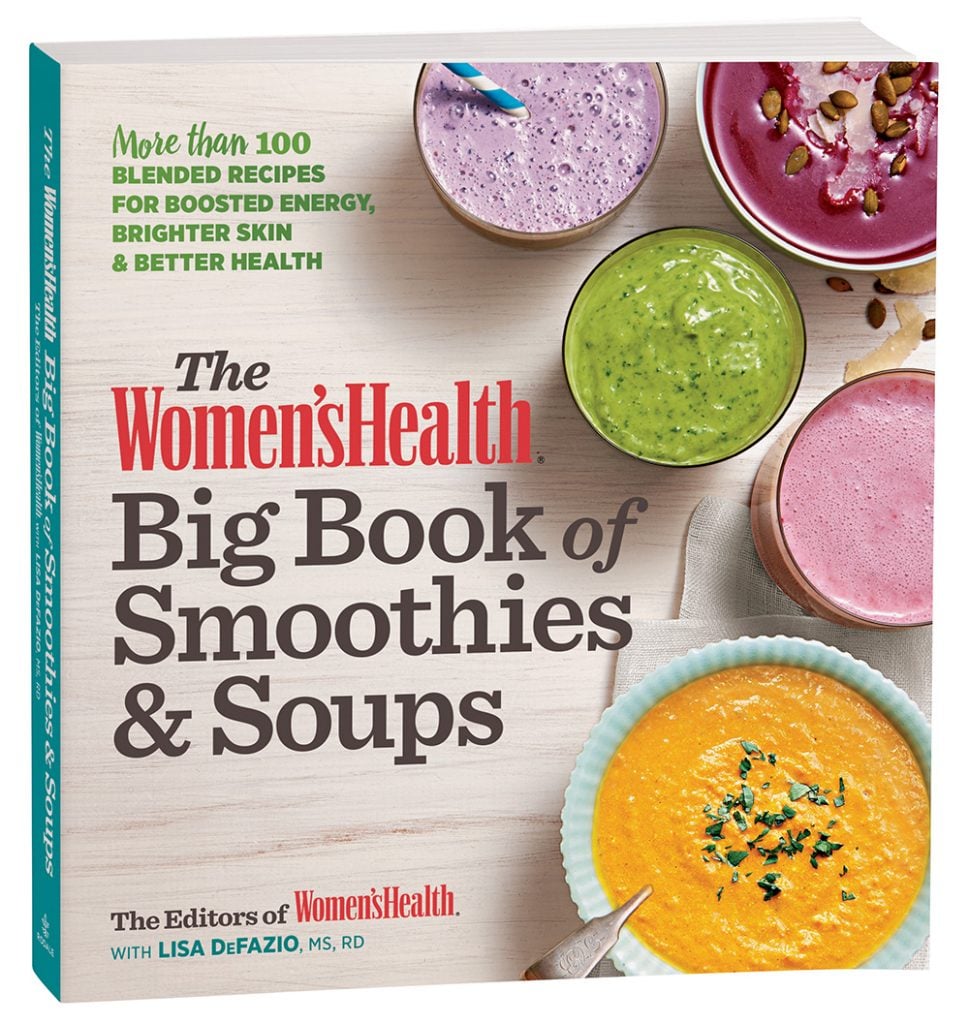 This colorful 100+ recipe cookbook edited by Women's Health is well laid out with plentiful images of appetizingly arranged recipes in front of fun and trendy backdrops. There is a pleasant mixture of font styles and colors to distinguish the directions from the ingredients list and explanation of the recipes' health benefits. Along with some recipes are tips for selecting or preparing different produce, and bursts of information on how specific nutrients impact the body. The book has ten chapters organized around different health concerns, such as bone and joint health, aging, and immunity, to help readers narrow in on areas of focus if desired. Appendices Healthy Habits and the World's Best Foods provide further details, tips and references to medical studies on highlighted foods.
The directions are clear and concise, the ingredients are often easy to blend and offer distinct flavors. The Cherry Rejuvenator smoothie is reminiscent of Chinese almond cookies. The Honeydew Complexion Smoothie is light and very refreshing. The Traditional Tomato Soup has a wonderful roasted flavor. Nutrient information is conveniently calculated for each recipe, though some recipes yielded larger servings than anticipated.
This is a great pick for both cooks who go straight for the recipe, and those who enjoy flipping each smooth page for the eye catching food photography and magazine style vignettes.
We love helping people find books, movies, and more.
Tell us about your preferences, and our librarians will create a list of titles selected specifically for you.