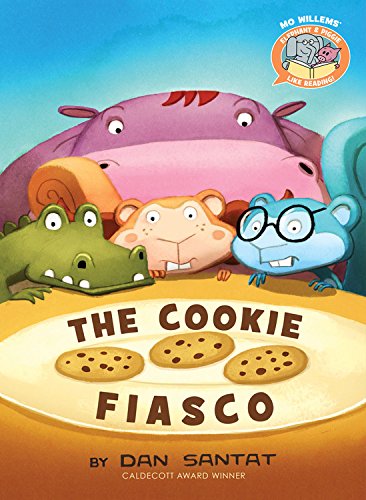 Fans of Elephant and Piggie will enjoy this story within a story. Elephant and Piggie want to read a funny book, and can you guess what book they are going to read? In The Cookie Fiasco, four friends want to eat cookies, but there are only three cookies. The Squirrels, Hippo, and Croc all want their own cookie. With a shortage of this tasty treat, will the Squirrels have to share, or will Hippo's nervous habit save the day?
Dan Santat's vibrant illustrations draw the eye and complement the comic-style text.The humor is heightened by the illustrations and font. The reader can see the angst on the the characters faces, while the speech bubbles grow with the characters' excitement and irritation. By the end of this book, beginning readers will be hungry for cookies, and the other books in the series Elephant & Piggie Like Reading!.
We love helping people find books, movies, and more.
Tell us about your preferences, and our librarians will create a list of titles selected specifically for you.
Try Personal Book Recs