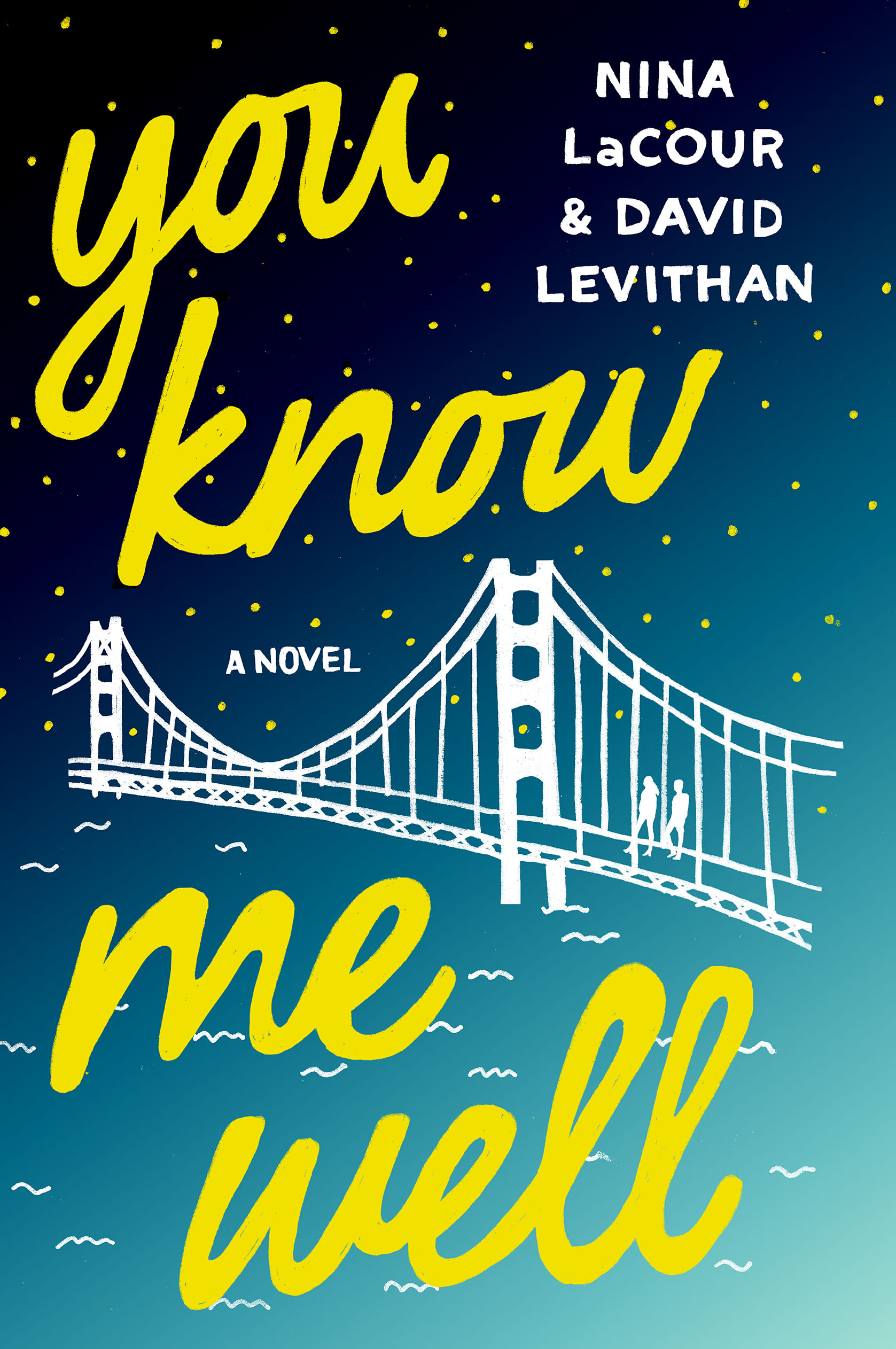 Two widely loved authors, David Levithan and Nina LaCour, have teamed up to create a coming of age story that will give you the warm fuzzy feeling you dream about. Mark and Kate are hopelessly in love, though not with each other. Mark is in love with a boy at school who doesn't love him back. Kate has been in infatuated with her best friend's cousin since she saw a photo of her months ago, but is too afraid to actually meet her in person. Though these two go to the same school, it isn't until they stumble into each other at a bar, one which they have both snuck into amongst the beautiful chaos of pride week, that they get to know each other. In order to endure their own romantic agonies, they lean on each other.
This book glows in many ways, but at its core it is about understanding the difference between platonic and romantic relationships, and valuing those differences. This is not a book about coming out or any struggle related to being gay. It is a celebration of LGBTQ love and the universal struggle of young love and those terrifying moments before adulthood. The chapters alternate between Mark's voice, written by Levithan, and Kate's voice, written by LaCour. Readers of their previous books, will recognize the both authors styles, and will revel in these charming, complex characters. Some readers may struggle with unrealistic plot issues. However, if readers can look past that, they will see just how special this book really is.
We love helping people find books, movies, and more.
Tell us about your preferences, and our librarians will create a list of titles selected specifically for you.