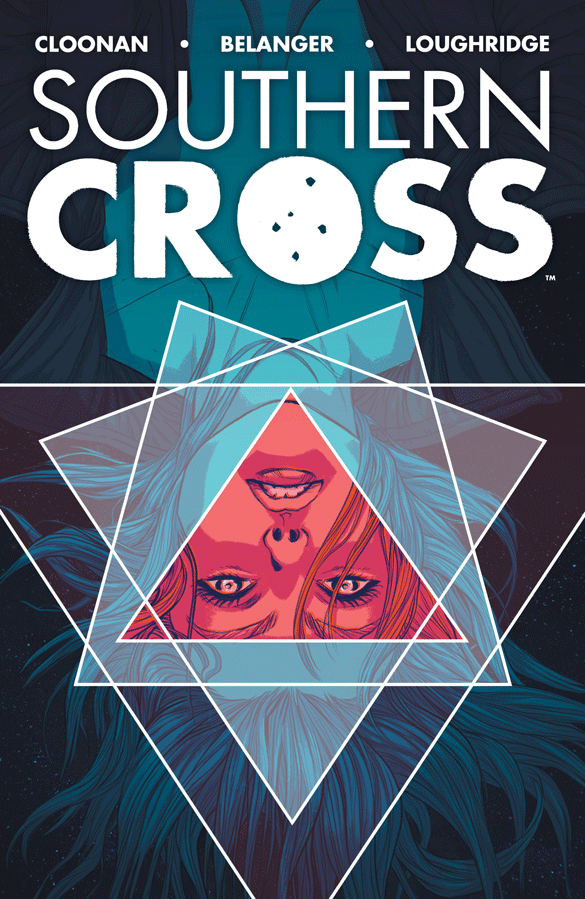 An enjoyable and evocative sci-fi comic that blends mystery with a touch of horror.
Alex Braith has booked passage on the Southern Cross, a space freighter bound for Titan, where she hopes to uncover the truth behind her sister's untimely death. Soon, she discovers that her roommate aboard the ship is also looking into the matter—on behalf of her late sister's former employer. And then things start to get unaccountably strange for Braith…
Southern Cross is a compelling, enigmatic story that casts a spell of strangeness and dread. Do you enjoy well-drawn, believable characters who come face to face with the unbelievable? This story is for you. Cloonan, an author with several comics under her belt, has a talent for dialogue and pacing. The art, by Belanger and Loughridge, is also striking. Limited color palettes set the tone of each scene and create a vivid sense of place. Pick up the first collected edition of Southern Cross for a polished piece of comics storytelling with a delectably weird edge.
We love helping people find books, movies, and more.
Tell us about your preferences, and our librarians will create a list of titles selected specifically for you.