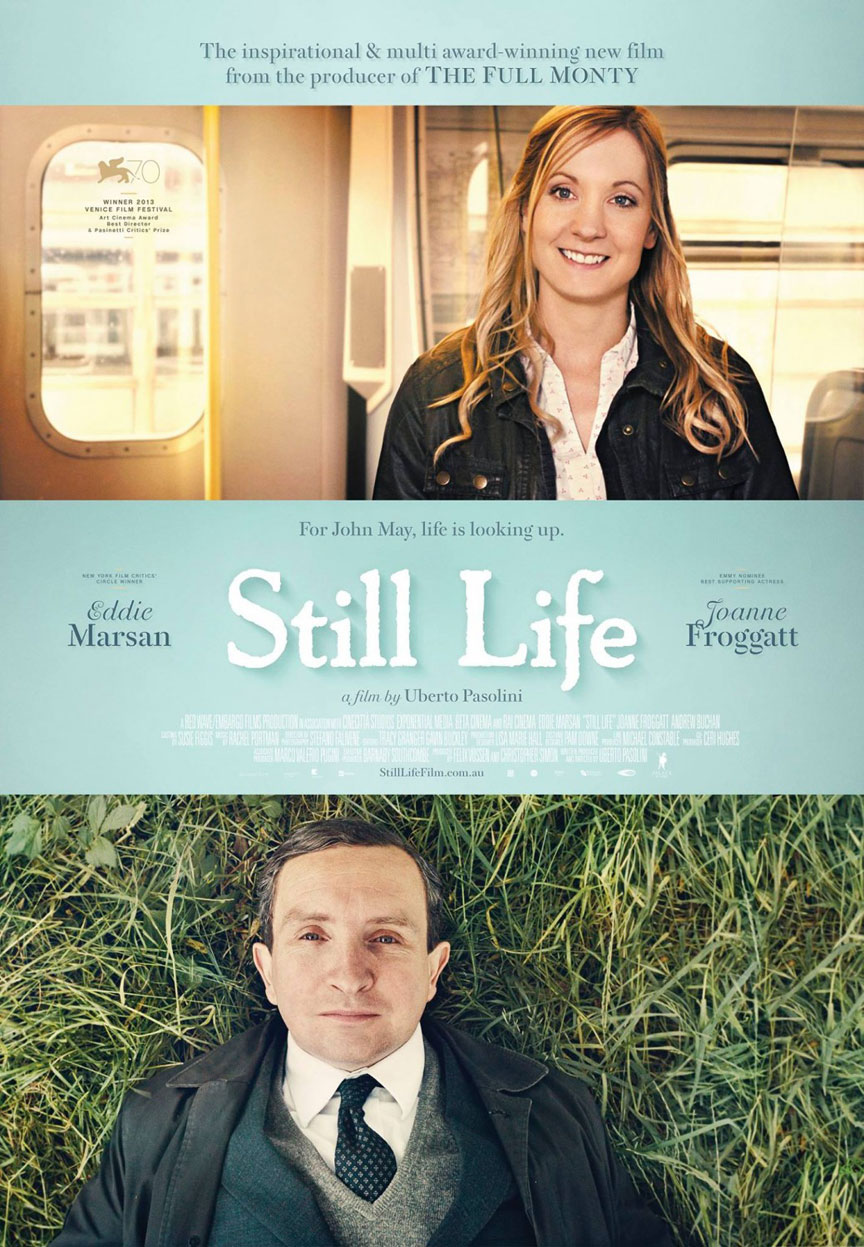 During our library closure, I began to explore our digital offerings. One that was easy for me to navigate was Kanopy. So, I selected a film to watch on my laptop- a first for me.
Still Life, a multiple award winning, independent film, stars Eddie Marsan as John May, the sole government worker in the Final Services Division. It is his job to investigate the lives of those in his community who have died alone. He locates family, friends, arranges services, writes obituaries, selects casket or urn, attends last services and the burial, often the only attendee.
After twenty plus years, his job is suddenly terminated. He is permitted to finish the investigation on his last client.
This is a film of muted colors, sparse sets, spare dialog, and few characters.

This leaves much room for the viewer to fill in the blanks and to appreciate the rich nuances of non-verbal clues.This is a compelling 93 minute journey, raising many emotions in the viewer from sadness to sympathy, to warmth, to shock, to relief and more.
I haven't seen a film in more than 15 years, but I am certainly glad I tried this one. It's more than a week later and this is still vivid in my mind. Thank you, Kanopy.
We love helping people find books, movies, and more.
Tell us about your preferences, and our librarians will create a list of titles selected specifically for you.
Try Personal Book Recs