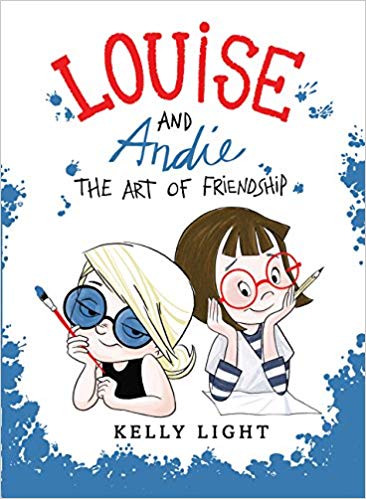 Louise and Andie: The Art of Friendship tells a lighthearted story about the importance of respecting each other's artistic perspectives, and finding the beauty in collaboration. 
Louise is over the moon with the new neighbor that just moved in across the street. Andie and her dog Bacon are edgy, eccentric, and eager to begin collaborating with Louise on their favorite thing in the world: art! The only problem is, Louise and Andie can't seem to find an artistic style they agree on. Together, they figure out how to appreciate what each artist has to offer in the creation of something beautiful. 
The illustrated characters pay a subtle and humorous homage to the famous artists. The short and sweet story line is packed with vibrant illustrations and added humor by seeing how the two artist's pets interact with each other. There are signs and hints to actual works of art made by the artists, hidden in the background by each young girl. All in all, it is a short, easy, and enjoyable read.