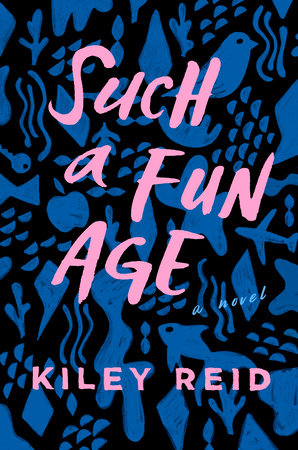 Alix Chamberlain is a white, successful Manhattan mom with two kids, a loving husband, and an amazing babysitter her daughter adores. She started as a blogger and has built her business showing other women how to get what they want.
Emira is a young black woman, a recent-ish grad feeling aimless in her next step in life, so she babysits 2 year old Briar while she tries to figure things out. She obviously loves being Briar's caretaker, and their relationship is more than cute–it's a once in a lifetime sort of thing. The two of them will steal your heart.
One night, when Emira is out late with the toddler, a security guard accuses Emira of kidnapping the child. The whole scene is caught on video, by a well-meaning white man named Kelley that Emira soon begins dating. Kelley coaxes Emira to post the video, but she wants nothing to do with that or being the center of attention. Alix is mortified for Emira and wants rescue her from her situation, as does Emira's new boyfriend. Emira finds herself conflicted and unsure of what she wants, when someone from Alix's past upsets all of their lives.
The quick pace and tender heart of the story felt like watching a binge-able Netflix show like Workin' Moms or HBO's Insecure— slice-of-life stories from multiple perspectives. Complexities of racism, privilege, income gap, and gender roles that affect Alix and Emira makes this a reflective and meaningful book. An enjoyable and authentic page-turner great for the beach or train, but with nuanced and flawed characters that will make you ponder the idea of transactional relationships.
For fans of contemporary fiction, Celeste Ng, Tom Perotta, Issa Rae.