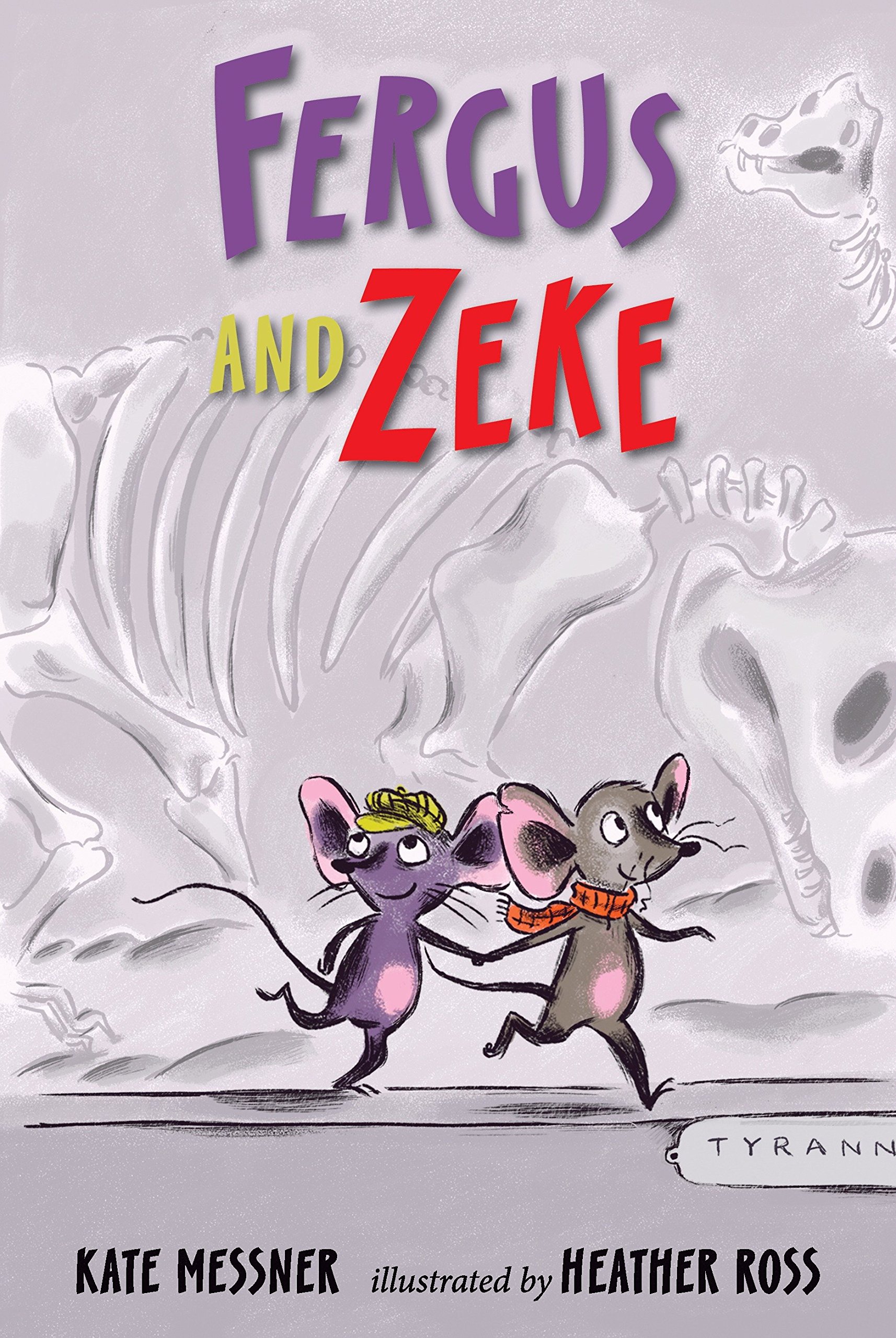 Fergus the mouse (and class pet in Miss Maxwell's classroom) loves to learn and follow along with the students. When it is time for the students to go on a field trip to the museum, Fergus decides to tag along. After arriving, Fergus makes friends with the museum mouse Zeke, who shows Fergus around his home. While exploring, Fergus realizes he has been separated from his class and must rush to find them before he gets stuck at the museum for good!
This title is a great stepping stone for readers transitioning between early readers and beginning chapter books. It boasts four chapters in all, which feature large font with generous spacing in between, and copious images to break the text up while providing contextual clues to aid in comprehension. Each chapter contains one full page of text – the rest are split between illustrations and text – and although the sentence length and complexity does vary, most paragraphs are short. The artwork takes on a loose black line style that is combined with soft pastel hues to evoke a sense of fun exploration that also downplays any real danger. The story itself addresses, in child friendly terms, the importance of following rules and the potential for unwanted consequences if you don't.
We love helping people find books, movies, and more.
Tell us about your preferences, and our librarians will create a list of titles selected specifically for you.
Try Personal Book Recs