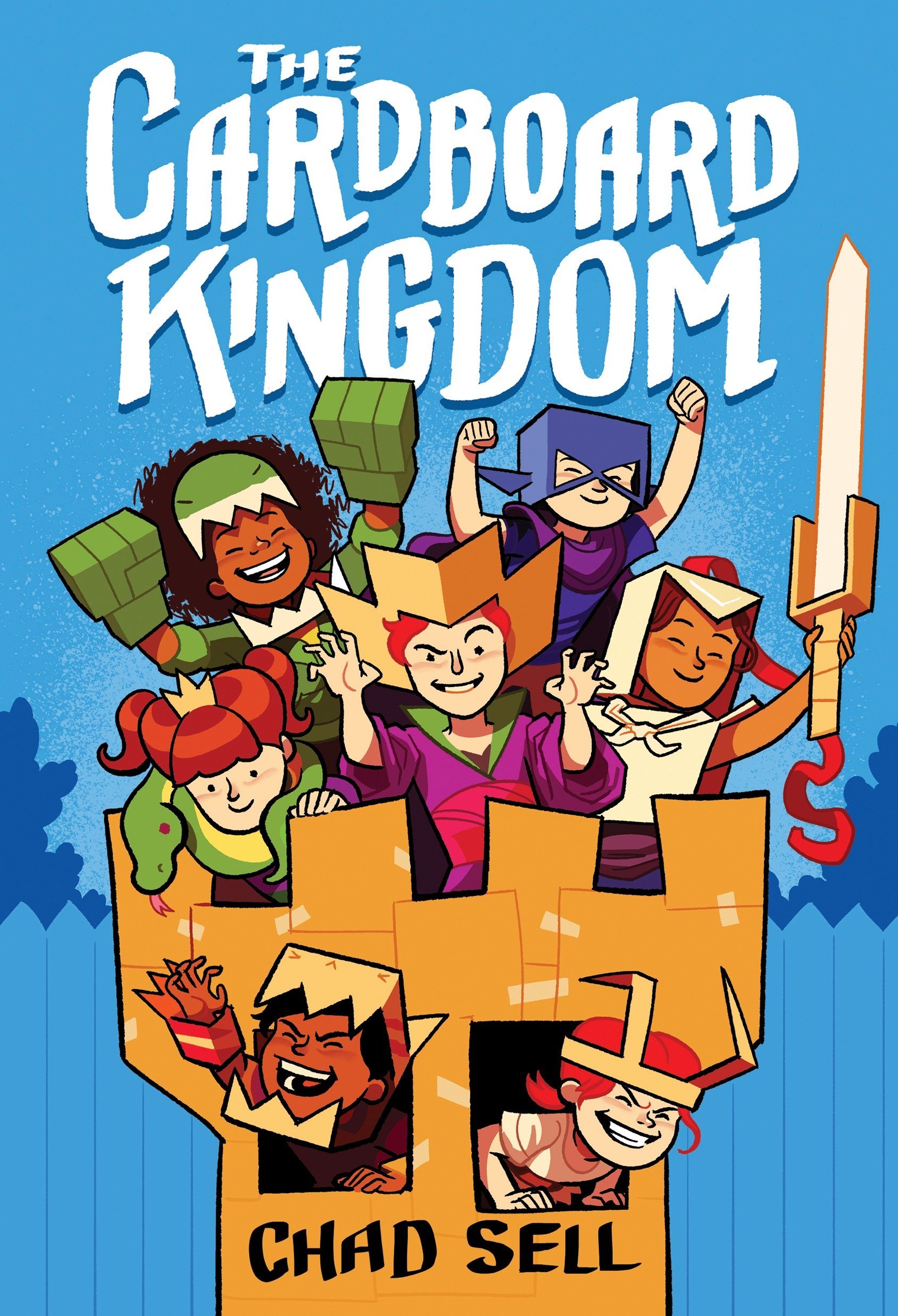 Sorceresses, dragons, robots, and superheroes: The Cardboard Kingdom has them all! This fun-filled graphic novel takes place over a summer spent on an ordinary city block, where an ever-expanding group of diverse neighborhood kids bands together to create their own fantasy adventure.
Readers familiar with the fantasy genre will recognize the tropes these characters embody, but with such a bright, fresh, youthful, and deliberately diverse presentation, each character reads as a welcome pivot away from overwrought cliche. Each chapter, written by a different author and illustrated by Sell, tells the story of a different member of the Kingdom. By exploring the "secret identity" of a new fantasy character every chapter, Sell and his contributors add rich, warm layers to a world that might otherwise feel flat and tepid. Each fantasy character reflects every corresponding neighborhood resident's individual need for escapism, and readers will have no trouble recognizing themselves in at least one of the characters on the block. Mature issues are presented from children's perspectives, and the Cardboard Kingdom gives them friendship and a healthy forum for control.
The Cardboard Kingdom shows that every kid not only belongs in an adventure, but also deserves to have a hand in creating it.