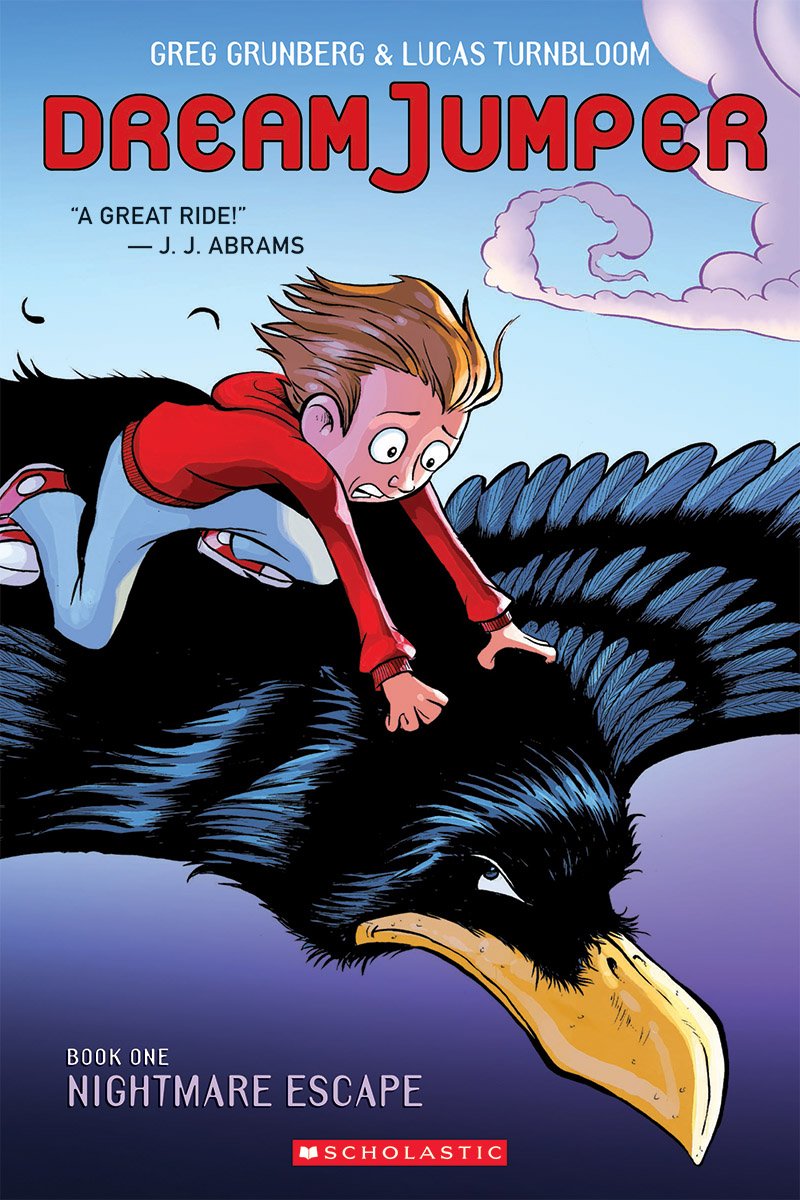 Ben spends a lot of time in other people's dreams. Literally. When Ben falls asleep, he gains the ability to "jump" into people's heads, navigating the dream world and more-than-occasionally fighting their nightmares. When his classmates start falling into unbreakable sleep, Ben must travel through the dream world and find out how to wake them.
Dream world scenes leap off the page, and although there's nothing especially unique about Turnbloom's artistic style, he renders well the bright, bizarre, and imaginary. Ben and his best friend Jake make for a humorous-if-cliché pair, with Ben serving as a kind of agent within the dream world while Jake stays in the waking one as a source of near-constant nagging and comedic relief. Ben's crush and classmate, Kaylee, plays damsel in this highly conventional adventure, but the ending suggests she may have a more dynamic role in forthcoming stories. Although full of crisp coloring and easily-navigable paneling, the premise of Grunberg and Turnbloom's story reaches further than its execution; ultimately, the book's illustrations outshine its formulaic story. This first in a series is a fun example of its genre and format, but no poster child for either.
We love helping people find books, movies, and more.
Tell us about your preferences, and our librarians will create a list of titles selected specifically for you.
Try Personal Book Recs