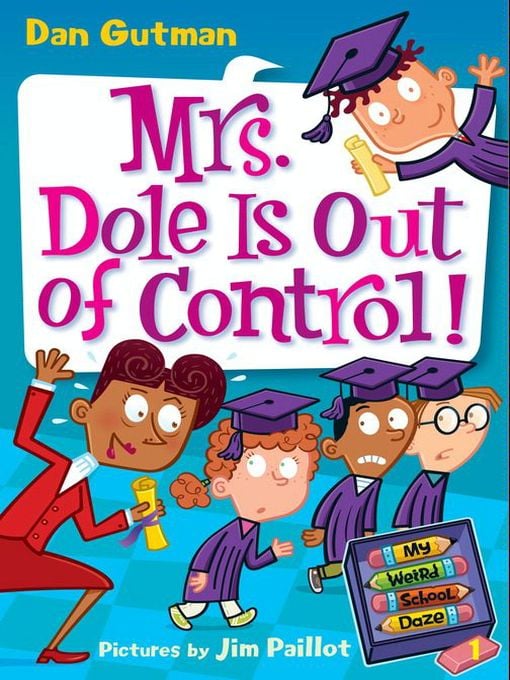 A.J. is graduating second grade and he can't wait for summer; he just has to get through graduation first. However, the son of the new PTA president (Mrs. Dole) is in A.J.'s class, and his mom has big plans for their graduation. When the big day arrives, A.J. is shocked to see that Mrs. Dole got former President Bill Clinton to be their keynote speaker, she arranged for the Blue Angels to do a fly over, and more.
Mrs. Dole is out of Control is the first book in the My Weird School Daze series, a spin off of My Weird School. Though this title does reference stories in the earlier series, the reader is not left overly confused if they start here. The story is humorous and children just learning to read will find much to laugh at, as will any adult assisting the child. With jokes like "PTA stands for 'parents who talk a lot,'" the reader will chuckle from beginning to end, though the jokes can push boundaries (children discussing the likelihood of PTA presidents being assassinated). Select pictures are scattered throughout, which will help the reader transition from picture books and early readers to beginning chapter books. This is a fun, quick read, which second graders are sure to enjoy.
We love helping people find books, movies, and more.
Tell us about your preferences, and our librarians will create a list of titles selected specifically for you.
Try Personal Book Recs