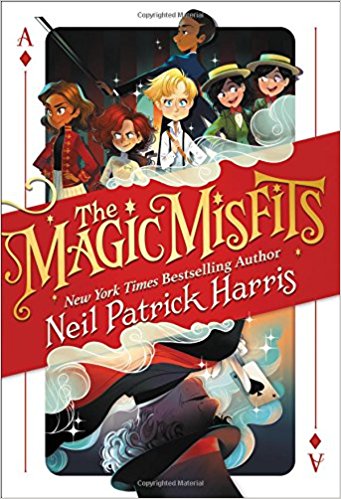 Runaway Carter always thought magic was only used to trick or steal, so when he arrives in a small New England town, he is surprised by illusionist Dante Vernon, who only does magic to delight others. There, Carter is introduced to Mr. Vernon's daughter and her friends, all of whom also do magic only for the fun of it. As Carter learns how magic can actually be used for good, a crooked circus comes to town and begins to steal from the town's people. Carter and his new friends must band together to stop B.B. Bosso's Circus from running their greatest scam yet.
Mystery and magic join forces in this interactive book which contains unique, diverse, and spunky yet relatable characters.  Leila has two dads and was adopted from an orphanage, Carter lost his parents and is now on his own, Ridley is in a wheelchair, and Theo is a sharply dressed music prodigy. A second person narrator interacts with the reader throughout the book, even taking time out of telling the story to teach magic tricks that are done within it. This book, the first in a series, addresses friendship and acceptance, and captures the innocent fun of magic and how differences can help save the day.
We love helping people find books, movies, and more.
Tell us about your preferences, and our librarians will create a list of titles selected specifically for you.
Try Personal Book Recs
Share this post: