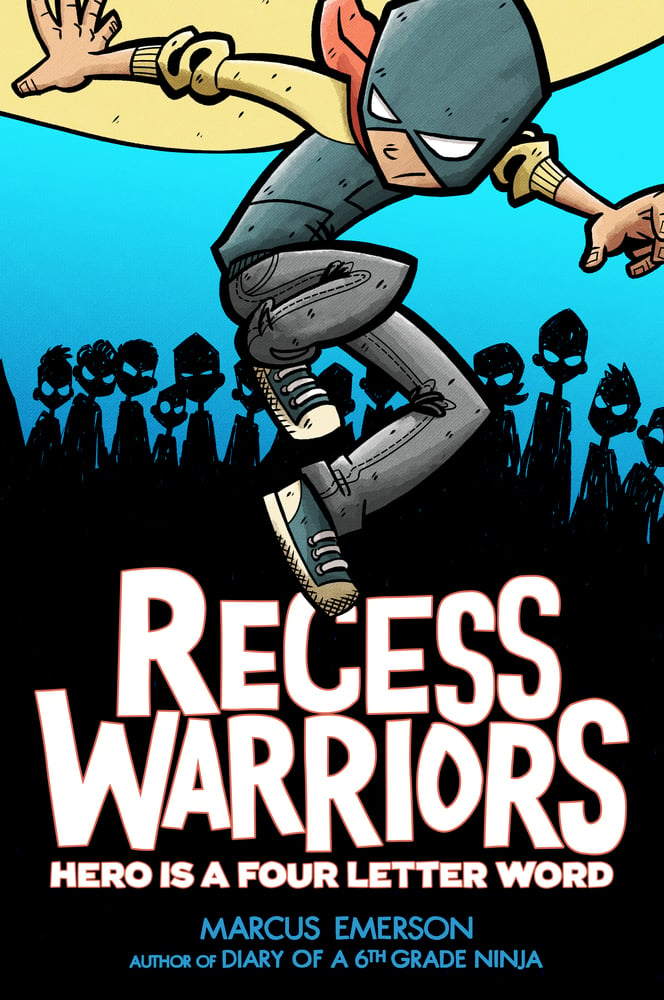 It's time for recess at Armstrong School and superhero Scrap, also known as Bryce, must do his duty as the playground's protector. When an outbreak of cooties threatens to turn the student body into a herd of zombies, Scrap and his friend Yoshi (Caitlyn) must act fast to save everyone.
This action-packed adventure about imaginative schoolyard play is full of spunk and humor. While some jokes seem intended for an adult audience (wordplay referencing the 90s song "Rico Suave", as an example), most will be understood and enjoyed by young readers. Ethnically, there is some diversity (Caitlyn is presumably of Japanese ancestry and secondary characters appear to be various minorities), but the strength of the story is in the revelation that the girls are the power players who take the boys along for the ride. The color palette – dramatic reds, greens, and purples in addition to more subdued pinks, yellows, and browns – brilliantly mirrors the make-believe wasteland, pirate ship, and desert scenery. Panels alternate between close-ups and character shots with simple color backdrops to packed scenes complete with detailed backgrounds that appear more dynamic than cluttered. A school map, character lineup, and intermittent character profiles provide extra doses of fun in this first of a must-read series.
We love helping people find books, movies, and more.
Tell us about your preferences, and our librarians will create a list of titles selected specifically for you.
Try Personal Book Recs