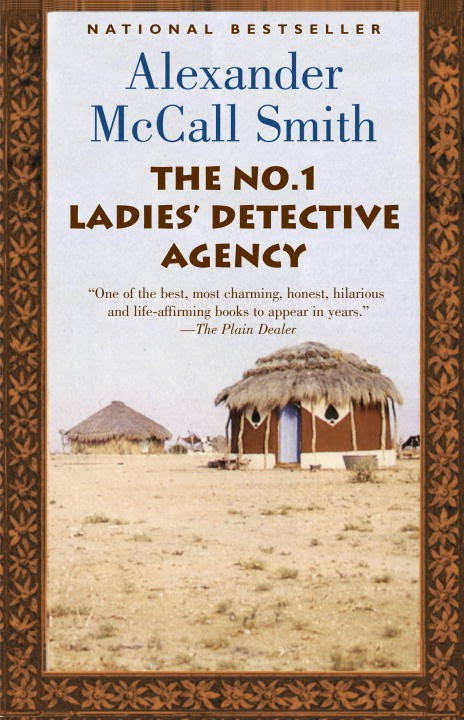 Find out why Mma Ramotswe is absolutely the number one lady private detective in Botswana! When her ailing father dies, Precious Ramotswe fulfills her dream of opening a detective agency. It was her father's dream too that she should have her own business, and she uses her inheritance wisely. She moves from the rural village where she grew up to the city of Gaborone, and she sets up shop on a busy road. Business isn't great at first, but Precious has faith in her abilities, and her perseverance pays off.
In this first installment of Alexander McCall Smith's beloved mystery series (the 18th book was published in November), Precious recalls what it was like when she first opened up the agency, and as she simultaneously solves a handful of mysteries, she fills in the reader on what her life was like before Gaborone too. In her dealings with her friends and her clients, Mma Ramotswe reveals herself to be a warm, understanding, and strong woman—wise beyond her years.
Fans of mysteries in the whodunit vein may not appreciate this series, with its conspicuous absence of dead bodies. The stories in The No. 1 Ladies' Detective Agency series are more about getting to know the characters and their beautiful country Botswana, than they are about puzzling over crimes—but what endearing characters they are!
We love helping people find books, movies, and more.
Tell us about your preferences, and our librarians will create a list of titles selected specifically for you.
Try Personal Book Recs