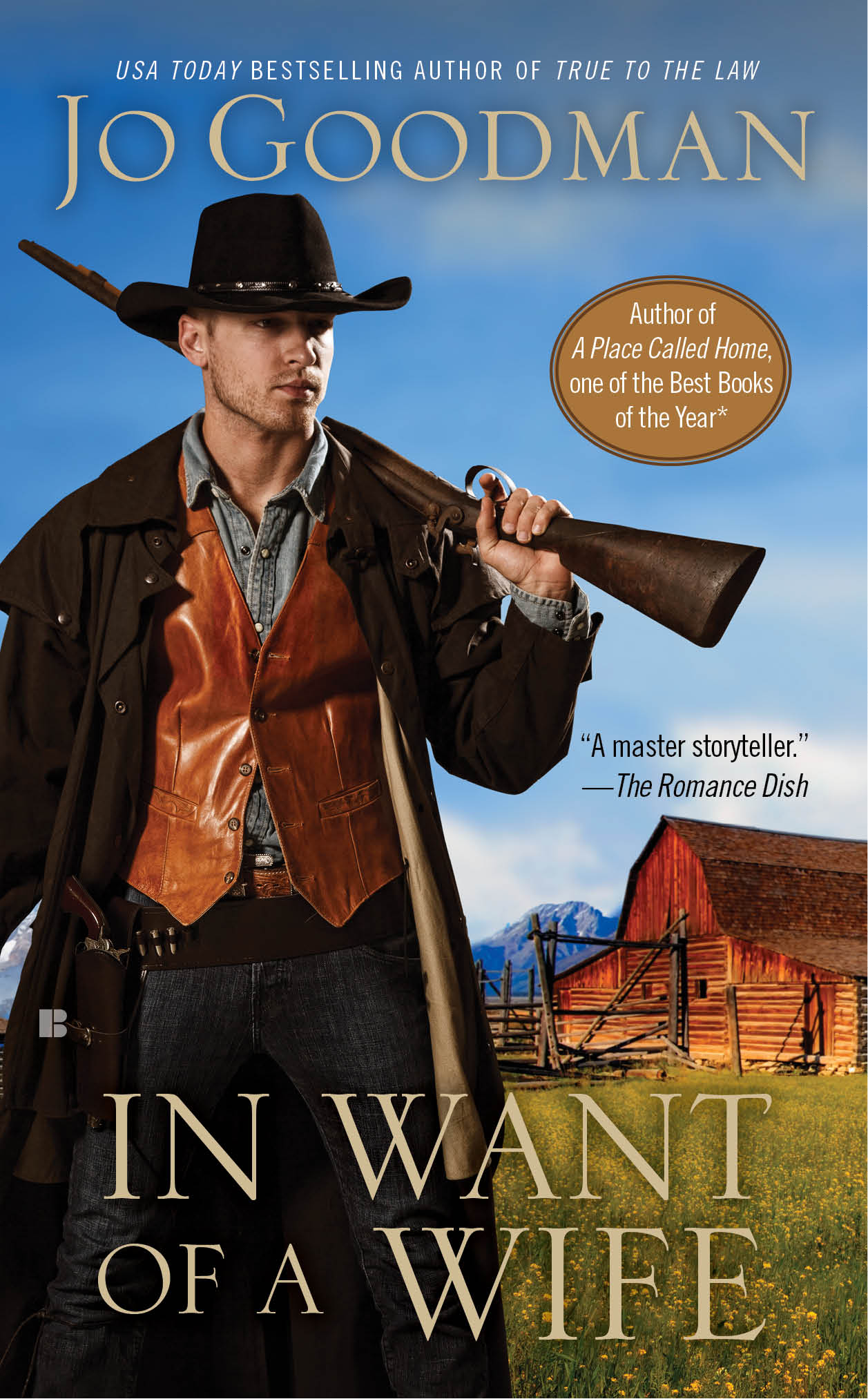 Morgan Longstreet is looking for a wife who can work on his ranch as his partner.  Jane Middlebourne needs to get out of her cousin's home, where she is treated as an inconvenience.  After a correspondence courtship, Jane arrives in Bitter Springs, Wyoming hoping that the town, if not the man she came to meet, can offer her something better than her life in New York.  But Morgan is surprised when Jane is not the woman in the photograph he received, and he doubts that someone so delicate can succeed on his ranch.  Jane is determined to prove herself capable, but Morgan's past is equally determined to catch up with him and ruin everything he's worked so hard to establish – including his relationship with Jane.
In Want of a Wife is a sensuous western romance, set in 1891 and the third in Goodman's Bitter Springs series.  Though characters from previous books in the series make their appearances, this installment's self-contained story won't confound readers who haven't started at the beginning.  The plot-driven novel features well-crafted dialogue in which Jane and Morgan have actual conversations, something that can get put on the back burner in this genre.  Jane is witty and spunky, often ready with a retort that is both amusing and entirely proper.  Morgan is prone to brooding, especially about his past, as many male leads in romance novels are, but he is more willing than some to be brought out of his moods by the female lead and enjoy himself.  The relationship between Morgan and Jane is built on their previous correspondence, and the emotional connection engendered by this interaction creates depth in their physical relationship.  Goodman hits upon many of the genre's clichés, including the spunky female, brooding male, dangerous past, and romantic impediment(s), but executes them well enough that readers will find it difficult to complain.
We love helping people find books, movies, and more.
Tell us about your preferences, and our librarians will create a list of titles selected specifically for you.
Try Personal Book Recs