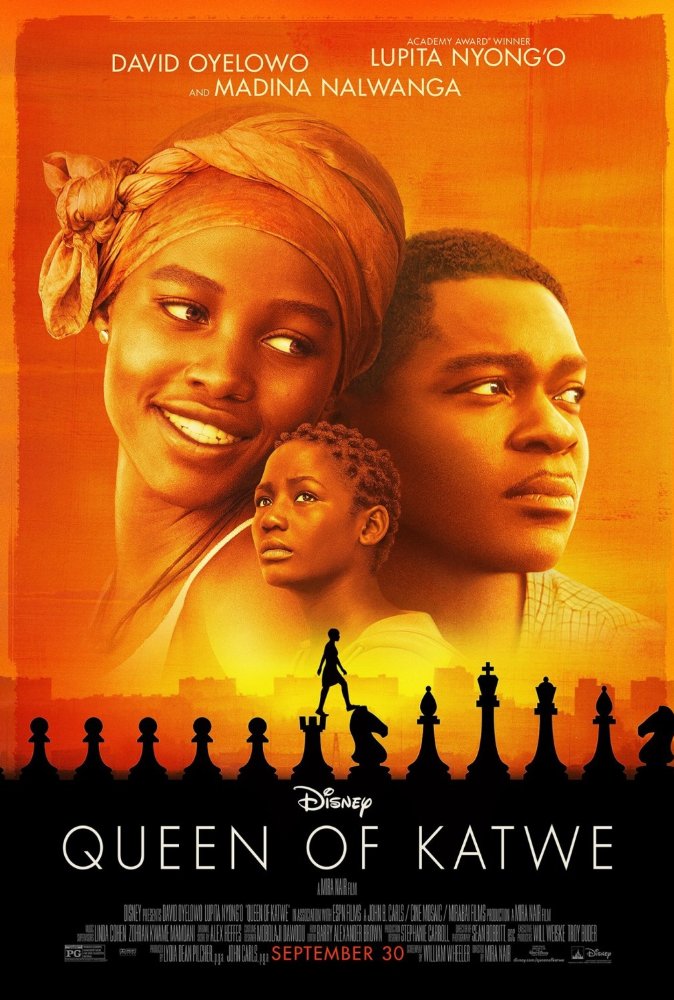 Phiona is a young girl of quiet charm and determination. A slum girl in Uganda, she sells her maize on the street every day to help her family. It's a tough job that requires some aggressive sales tactics, and agility to maneuver around the cars filled with potential customers. Her brother Brian is more adept at this, singing and dancing his way through the day, and selling every piece of maize before lunch! He also seems to be strangely motivated by something, and he disappears every day after he's done selling.
One day Phiona follows her brother, and discovers an oasis in the middle of the slum—a kind of secret club of children led by a charismatic teacher. As it turns out they meet every day to learn all about chess, and to eat porridge. They call themselves the Pioneers, and though Phiona is a little bewildered by them, and their odd game, she knows she wants to be one of them. And to her own amazement, she soon finds that she possesses an exceptional talent.
For anyone who loves inspirational films based on a true story, this movie is sure to please. And for those who like a good dose of competition in their stories, and a quirky group of underdogs to cheer for, then Queen of Katwe is a dream!
We love helping people find books, movies, and more.
Tell us about your preferences, and our librarians will create a list of titles selected specifically for you.
Try Personal Book Recs
Share this post: