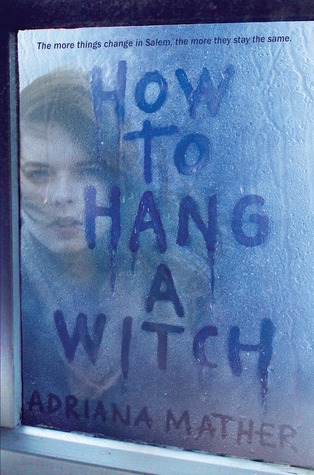 Samantha Mather is a descendant of Cotton Mather, one of the men who was responsible for the Salem Witch Trials. When she moves into her recently deceased and historically batty Grandmother's home in Salem, she finds out just how alive her family's history still is. The high school Samantha attends is a built on familiar hierarchy, but instead of the most beautiful girls running the school, it's the descendants of the Salem "witches" that are at the top. These girls, and one boy, know their history well, and they wear it as fiercely as their goth chic wardrobe. They are filled with hate at the sight of Samantha, and when her arrival coincides with several community deaths, it doesn't go unnoticed.
This story has it all: mystery, romance, revenge, and history. The storyline itself is wildly entertaining and fast moving, which is delightful in itself, and as you read, you explore Massachusetts' past. While the characters are intricate and bold, the best part about this book is the parallels the author makes between the Salem Witch Trials and high school bullying. The story is less frightening in terms of witchcraft and the living dead, than it is in the horrors of the modern high school landscape.
Another bonus is the author herself: a real descendant of Cotton Mather. The Author's Note is not to be missed. She tells readers of her own experience in Salem, one that includes ghosts and witchcraft, and what pushed her to write this spooky read.