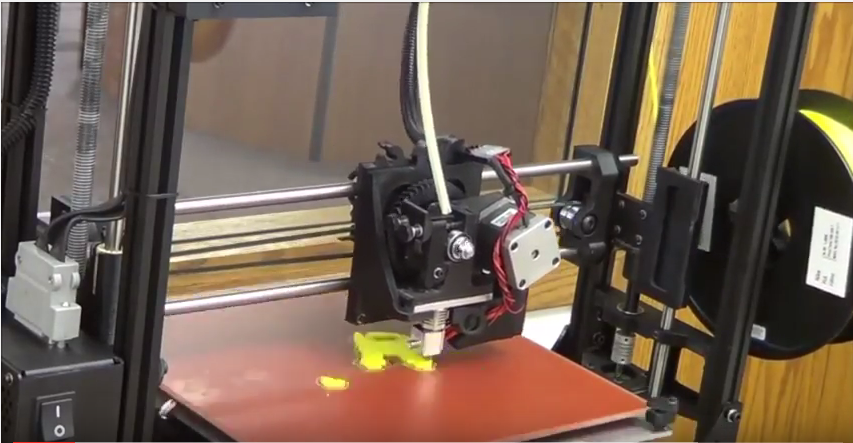 What is the Makery?
The Makery is our invitation to explore, create, and learn new skills to bring your ideas to life. Curious about 3D printing? Want to play with circuits or sew one-of-a-kind clothes? We'll provide the tools; you bring the creativity.
Who can use it?
We're currently working hard to bring engaging, interactive programs featuring our Makery equipment to Westmont Public Library – please see our online calendar for more details – and all are welcome and encouraged to join. When not offered through a program, the Makery equipment is a collection that is only available to Westmont Public Library cardholders. The collection consists both of equipment that can be used in the library, as well as equipment that can be checked out to a cardholder.
What equipment will be available?
Our current offerings include the LulzBot TAZ 3D printer, eight Brother XL2600I Sew Advance sewing machines, and the Silhouette Cameo II Touch Screen vinyl cutter. Take a second to check out the machines in action below!
The sewing machines and Silhouette Cameo II will require an orientation before use – please see our online calendar for dates of the orientations. If you can't make it to one of our scheduled orientations, you can also request an orientation outside of those scheduled by contacting the Adult Services department. The 3D printer, while not requiring a specific orientation, will require a review of policy with a librarian. If you have any questions about the process or just want to hear more details, please be in touch with Adult Services.
The website for the Makery is almost ready to launch so be on the lookout! Follow the library on our Facebook page and main website for news about the Makery and about the equipment we will be adding throughout the year.
Music for 3D Printer timelapse is is titled Feelin' Good by PurplePlanetMusic.
Share this post: