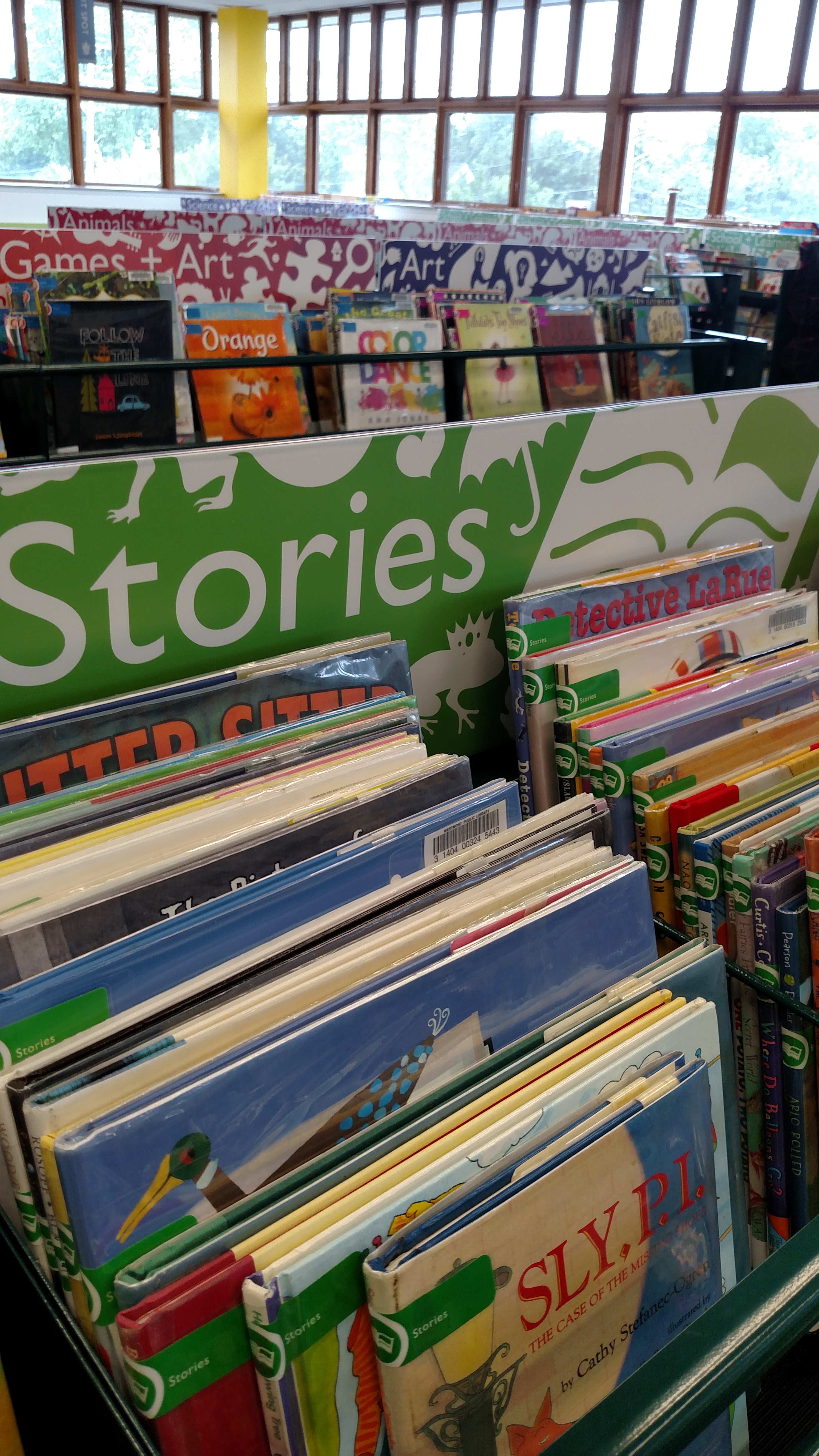 All gardens change during the summer and ours in Youth Services was no different this year. The picture book area of Youth Services has under gone a major change to make it clear where different subjects are located.
The categories have changed to make it easier to find the topic you want. Say you want a book that has bears or fish in it. You wouldn't need to look through all of the animal books, just the ones in Animals / Bears and Animals / Water respectively. You will still find the holidays in the Holiday section but larger holidays such as Halloween, Thanksgiving and Christmas have been separated out for your convenience. Also, all of the books that were in Cartoons & Movies before such as Thomas the Tank Engine, Legos, Doc McStuffins and Dora will still be in that category, we just moved them to a different spot. We will be happy to help you navigate the changes if you have any questions.
To help you out with all of these changes, you will find bright new labels on the upper left hand corner of each book. They are color coded to the category and subcategory that particular book falls under. You will also notice bright, cheerful signage at the top of our shelves showing you what is located in each area so you know where to begin your search.
So next time you are at the library, or make a special trip just to see us, stop by the Youth Services Department and see how our Garden has blossomed this summer!
Share this post: