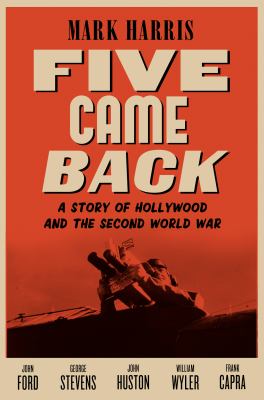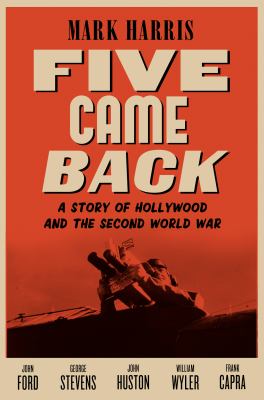 I am two-thirds through Five Came Back: a story of Hollywood and the Second World War by Mark Harris for the Non-Fiction Book Group on May 2nd – I have one week to finish it! The slightly surprising thing is that I am really enjoying this longish book on the journey five Hollywood directors, Frank Capra, George Stevens, John Ford, William Wyler, and John Huston took when they left their lucrative careers in Hollywood to serve their country during the war.
The military's idea was to put their talents to use by having them shoot propaganda films. Some of the short films the directors made played newsreel-style before feature films and others were made into full-lenght films (sometimes against military orders). One of the interesting contrasts the book draws is between how these powerful directors operated in Hollywood versus in the military, where they are often stymied by the hierarchy and the occasional open hostility to their presence. One director, ignoring his orders, smuggled film out of a war zone before the military could get custody of it and had teams of screenwriters and producers working on it in a hidden Hollywood location.
I'm sure I'd have more to say, but I still have over 100 pages that I'm anxious to read before next Saturday.
Share this post: