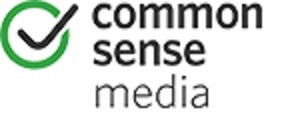 Do you wonder
if your 11-year-old should be allowed to see The Hunger Games movie?
If your 4th grader enjoyed the first Harry Potter book, will subsequent volumes be appropriate?
How about that new video game everyone is talking about? Is the level of violence, sex, or language too much for your middle school child?
These are decisions that every parent must make. Fortunately, commonsensemedia.org is a free resource that can help you make smart choices. The reviews are completely unbiased with no religious or political slant. You'll find no annoying advertisements. Instead, you'll find informed reviews on movies, books, video games, television shows, websites, and more that offer a suggested appropriate age level. More importantly, very detailed information is given on aspects such as violence, sex, language, drug content, consumerism, positive role models, and positive messages. Armed with this information, along with knowledge of their child's personality and tolerance levels, a parent can make a decision that is right for their family.
Commonsense Media is very user-friendly and well organized. Take advantage of this quality, free resource to help make some of your parenting decisions a little easier.
Share this post: