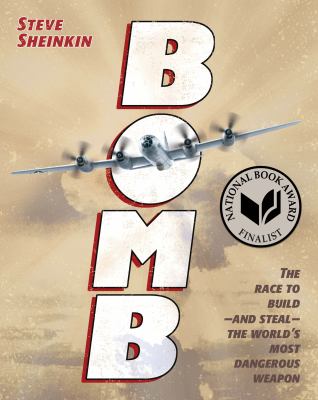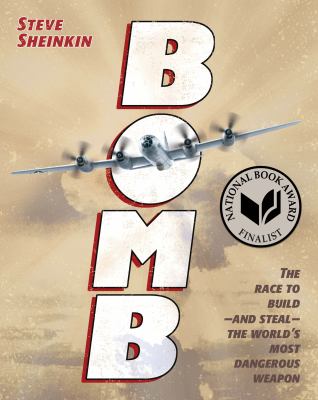 Because I love intensely gripping plots, spy stories, subplots, and intrigue, I consider myself a fiction aficionado. Imagine my surprise when one of my recent book favorites, one of this year's Caudill nominees, was a non-fiction title which is set during WWII. That book, Bomb: The Race to Build – and Steal – The World's Most Dangerous Weapon, has everything I love in a fiction page-turner and more.
Written by a former textbook writer, Steve Sheinkin, the book is everything that my childhood history texts were not. It is a title that you can't put down…even when you know the ending. Filled with real life spies, a race for world domination, scientists creating super weapons, and people caught in the cross-fire, the book is a captivating look at the lead-up to world changing events, the dropping of atomic bombs on Japan. What sets this apart from text books, though, is the fact that this story doesn't end there.
The book chronicles the impact on many individuals, both spies and scientists, after the bombs were released. It includes details on the additional projects people were involved with after the Manhattan Project, which spies were caught, and which could never be convicted. Without being heavy-handed, the book even discusses with the emotional fallout for those involved in the project and leaves plenty of room for us to consider the implications. Kids (ages 10 and up) and adults who struggle to understand this kind of historical event, should consider this book a must-read.
Share this post: