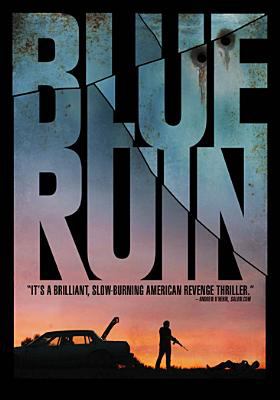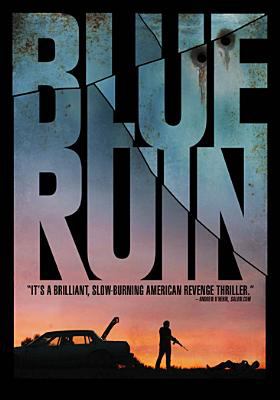 Everyone knows the saying, "Revenge is a dish best served cold." The original text actually translates literally from the Italian as: "I plan to open up a can of metaphorical gazpacho on-a you some time, which I am aware actually comes from-a Spain and is considered by most chefs to be Spain's revenge on-a the world, but that is another story." Revenge is a serious business.  It is important to plan one's timetable carefully; fortunately there are a variety of scheduling softwares available to choose from. And while it is true that revenge is indeed sweet, revenge scientists have determined that the "bliss point" typically occurs when the act immediately precedes one of the following occasions: prom dances, bar (but not bat) mitzvahs, or death. But one must always pay heed to John Lennon's famous quote: "Life is what happens when you are busy making other plans…for revenge!" Little wonder he was known as the Vengeful One.
Blue Ruin is one such tale of revenge. When we meet its protagonist Dwight, he's a bit of a fixer-upper. Living out of his car on the beach, sporting a wooly cult-leader-by-way-of-Geico-caveman beard (no, not the cool kind), he is haunted and adrift. There is evidence of a former life: he's an avid reader, and when the occupants of a house he thought was vacant suddenly return home, his exodus out a window seems to be more out of consideration for them than him. One day he receives a knock on his window from a police officer, who's not there to roust him but rather inform him that the man who killed his father years ago has just been released from prison. And thus his long-dormant plans for revenge are set back into motion.
But this isn't a glossy Hollywood revenge pic, oh no. You won't find Liam Neeson putting his particular set of skills to good use here.  Nor will Nicolas Cage be sneaking up behind anyone and dispatching them with the classic Action Flick Head Crank (you know the one, the move that allegedly breaks the neck and brings death instantaneously, of which I'm both highly doubtful and yet too scared to ever attempt to personally disprove).  As hellbent as Dwight is on revenge, he possesses both the soul of a poet as well as the tactical killing skills of one. And I'm not talking about the first American Ninja, Emily Dickinson. In killing he is hapless in an age when hap is a dime a dozen. It's this messiness and the verisimilitude that it represents that made this movie really speak to me.  Dwight is played by an unknown, Macon Blair, in a fantastic performance. He remains haunted throughout and I never once was reminded that I was watching an actor. But if you're still not convinced of the movie's worth by this point, know that it also features Eve Plumb – aka Jan Brady – spewing four-letter words while firing a machine pistol, something we haven't seen since A Very Brady Christmas was banned from television.
Another, lesser-known revenge quote goes, "Before you embark on a journey of revenge, dig two graves." As morbid as this sentiment is, I find it far more mature than the first.
Share this post: