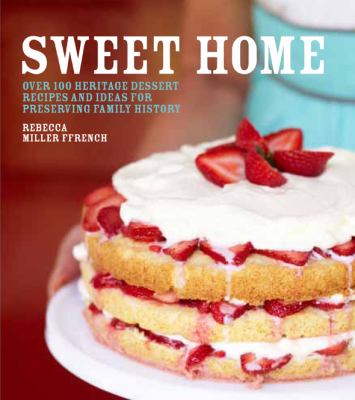 Let's face it: whether or not you celebrate the seasonal holidays, the sweets and baked goods that surround these events are always welcome and shared with many – family, friends, co-workers and people who have a special place in our lives.
I have my own selection of favorites to bake for Thanksgiving and Christmas, even extending into the New Year, but I am always game to try something a bit different. What better way to start satisfying a sweet tooth than checking out the library's extensive cookbook collection?
Who doesn't have a craving for something sweet once in awhile? The subtitle of Sweet Cravings cookbook is "50 seductive desserts for a gluten-free lifestyle." I was drawn to the cover with the delicious cake pictured, since I was zeroing in on recipes that could help me bake for my gluten-free friends.
Bussanich is a three-time winner of the Food Network's Cupcake Wars and has her own bake shop in the Portland, Oregon area. You might like her lemon pound cake or her peanut butter truffle crispy rice bars – I plan to try them! For the newbie, she takes time to explain the different ingredients in her tips and baking secrets section, so anyone can have a good base to begin from.
Rebecca Miller Ffrench explores the author's Norwegian great-grandmother's recipe journal and gives the reader tips on how to "preserve celebrate and create" the wonderful recipes and traditions that might already be a central part of your family's heritage. Since "baked goods elicit seasonal memories," Rebecca will lead you to how to start preserving recipes and family ties. Along the way you might find that her remarks ring true:
"Make the present count. Enjoy your family and friends always. Don't just wait for the holidays – make every day a celebration. Don't make desserts just for guests, bake often and let your senses succumb to the familiar smells and tastes…Make your home a sweet one!" [p.8]
Whatever you might bake (or encourage someone else to bake!) this season, I hope you celebrate just being with others, on the sweet side. Who knows what memories might be made or relived at your table?
Share this post: