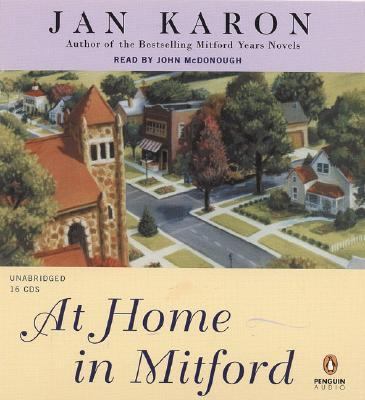 If you could live inside the world of any fiction book, which one would you choose?
This question was posed to me by my sister recently, and over the course of the next few days, I spent a lot of time thinking about my answer.
It was very easy to list books I would most definitely not want to be a part of. It made me realize that what makes a good novel is often not desirable in real life.
The Hunger Games? No. For so many reasons, that's not the world for me!
Pride and Prejudice? While that's one of my favorite books, I enjoy my modern day conveniences and freedoms too much. Besides, living in a world in which a woman cannot own property would not be enjoyable.
Anne of Green Gables? Getting closer – Anne would be a wonderful friend. I'd love to be her college roommate. She would be so entertaining! But those dresses and hair styles? Definitely not!
The Nancy Drew books came to mind also. Driving around with Nancy in her sleek Roadster getting into exciting predicaments but always coming through safely could be fun. But the fact that Nancy's always right and always has perfect hair and clothing would drive me crazy after a while.
After some thought, I called my sister with my final (for now) answer. My choice in fictional worlds is the town of Mitford. The Mitford Years series by Jan Karon starts with At Home in Mitford and now includes nine books. Profanity and violence are missing from this charming town, but the characters have flaws so they're not too perfect. The stories are seen through the eyes of Fr. Tim, the local Episcopalian priest, who has flaws and struggles of his own, yet he has no deep, dark, terrible secrets. The relationships among the town's residents are real, and again, not perfect.
Since the most recent Mitford book was published in 2005, I was surprised and happy to hear that Jan Karon has written the #10 Mitford book, Somewhere Safe with Somebody Good, which will be published in September.  I'm looking forward to hearing more about this fictional town I've chosen as my own.
I suppose these books could be considered a safe choice for a world to live in. Conflicts occur but are quite tame. The people are quirky enough to be interesting, with diverse personalities, but are not dangerous. They all have good intentions yet are not so perfectly behaved that they're annoying. Yes, it's a safe choice, but it's my choice none the less.
If you could live inside the world of any fiction book, which one would you choose?
Share this post: