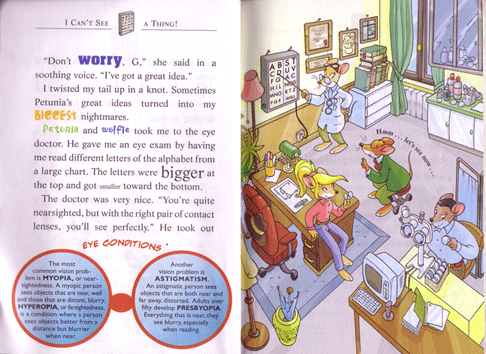 Happy Valentine's Day from the WPL!
When I realized I would be writing the Valentine's Day blog, I decided to focus on the beloved Geronimo Stilton series of books.
This book series centers on a talking mouse, Geronimo Stilton, who lives in a fictional town called New Mouse City. Geronimo, a journalist, writes for the local paper The Rodent's Gazette. Mild-mannered though he may be, Geronimo and his many pals end up in the middle of adventures all over the globe. The series is written from the perspective and point-of-view of Geronimo as he experiences all of these events.
As a library employee and a mom, what I love most about these books is how much kids love to read them. As cross-over books, with reading levels ranging from 2.6 to 4.3, this series can be enjoyed by chapter book readers of all ages. The entire series is printed in full color with a multitude of illustrations and enhanced text items, including unusual fonts and text colors. While considered fiction, the series also includes non-fiction discussions related to each title. For example, the graphic novel titles. There is a LOT to love here!
Share this post: