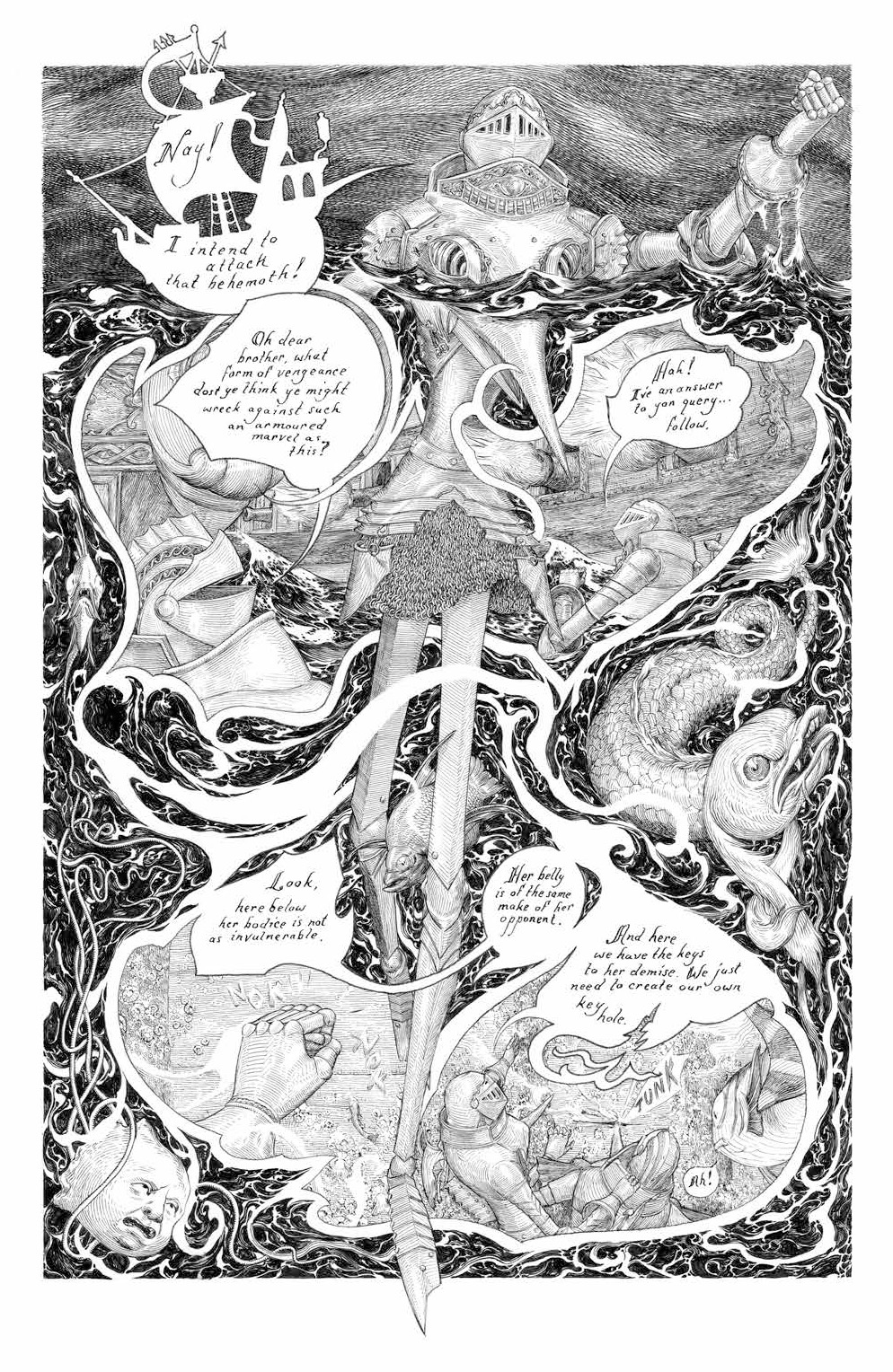 Cursed Pirate Girl is Jeremy Bastian's one-man show—theatrical, meticulous, and more than a little intense. Every page is itself a work of art, together the wonderfully baroque product of a unique vision (and probably one very cramped hand).
Between the plot and whimsical character designs, Cursed Pirate Girl has a fairytale sensibility that will appeal to kids and adults alike. It follows the adventures of a young girl in search of her father, a legendary pirate captain upon the Omerta Seas. Along the way, she teams up with supernatural creatures, confronts strange enemies, and demonstrates the dexterity of both her sword arm and creative mind. Bastian's compositions are unconventional, with curvilinear panels, decorative framing, and ornamental speech bubbles which establish the character of the book as well as its cast of players. A pair of gallant swordfish, for example, speak within Rococo shapes, while banners of dialogue often wind across the page. In breaking and reshaping visual boundaries, Bastian brings a style and rhythm to the written/drawn page not often seen in comics. Plot is secondary; one doesn't follow the story's path so much as joy in its spectacle.
While waiting for the next volume to surface, readers craving more can find Bastian's work online at his blog.