The Library building is closed until further notice. All programs through May 31 have been canceled. Learn more here…
---
Need to contact the Library while the building is closed?
Librarians are available for live chat Monday – Friday, 9 – 11 am and 3 – 6 pm. We're also checking emails and voicemails regularly. Contact info is available here.
Julia Coen
Library Director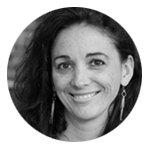 630 869 6170
"Wake up to find out that you are the eyes of the world." — Jerry Garcia
Julia is extremely passionate about making a difference in people's lives through her work which makes working at the Westmont Public Library a perfect fit. Julia loves to come to work at WPL everyday and she also loves to travel. When she is not doing one of those two things she's probably reading about travelling, on a run with her dog, or eating peanut butter by the spoonful.